Hornsby Removalists
Choosing the right removalists company is important. You want to hire a company that offers top-class services and guarantee 100% customer satisfaction.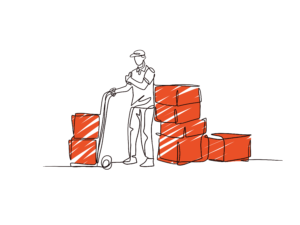 For top-tier moving services in Hornsby, choose the best movers in town: In Time Removalist! We're highly reliable and have hands-on experience with the specific demands and logistic complexities of home and office removals. Contact us today and book an appointment.
We Offer Personalised Services
Once you call us, one of our removal experts will come out to your home to evaluate your removal needs and give you a quote that is tailored to your unique circumstances.
Speaking of personalisation, our experts will develop a customised plan that considers your tight schedule and every aspect of your move—from packing to item placement in your new home or office.
Our services included:
Home Moving
Interstate Move
Commercial and Office Relocation
Packing and Unpacking Services
Labour Services
Express Move
Furniture Removals
Box Shopping
Our Pricing
Our pricing is affordable and competitive. It's one of the main reasons Hornsby residents consider us the go-to company for all their moving needs.
Whether you want fixed rates or hourly rates, we've got you covered. Our experienced estimators have the knowledge needed to make a thorough, accurate price estimation.
What Should You Look for When Choosing a Removalist in Hornsby?
Choosing the right movers can be challenging. But worry not! If you want superior quality services, be sure to go for a removal company that can offer:
a) Excellent Packing Services
Not everyone can pack professionally. So, before you hire a someone to move your belongings, be sure to enquire about their packing and unpacking methods and strategy.
Over the last decade, we have gotten a reputation as the best moving company in Hornsby because of our top-class and safe packing and unpacking methods and technologies.
b) Packing of Precious, Fragile Items
If you have precious items, then you have every reason not to trust just any movers out there. Instead, you should go for a certified removal company that has experience handling precious, fragile items. That's right; the company you choose must have advanced technologies that can guarantee the safety of your precious, fragile belongings. We use top class moving methods and strategies when handling your precious and fragile items. Our team also takes great care of your belongings during the loading and unloading process.
The local mvoers you choose should also have extensive knowledge of the local area and traffic conditions. They should also have top-quality packing materials and a wide range of services.
Hire Us!
Are you looking for the best removals services in Hornsby? Regardless of your removal needs, we are here for you. We provide excellent customer service and our team always arrives on time to fulfill your needs. We offer local, interstate, residential, and commercial removalists services, as well as box and packing material sales. Contact us today to book an appointment for your move day!
1 Bedroom Unit
2 Movers
25m3 Capacity
4.5 Tonne Truck
Removalist blankets
Removalist Ropes
Trolleys
Dollys
Shrink Wrap
Bubble Wrap
Tools
Get A Free Quote
2-3 Bedroom Unit
2 Movers
30-40m3 Capacity
6-8 Tonne Truck
Removalist blankets
Removalist Ropes
Trolleys
Dollys
Shrink Wrap
Bubble Wrap
Tools
Get A Free Quote
3-4 Bedroom Unit
2 Movers
40-50m3 Capacity
10-12 Tonne Truck
Removalist blankets
Removalist Ropes
Trolleys
Dollys
Shrink Wrap
Bubble Wrap
Tools
Get A Free Quote