Best Commercial & Office Movers in Sydney -
InTime Removalist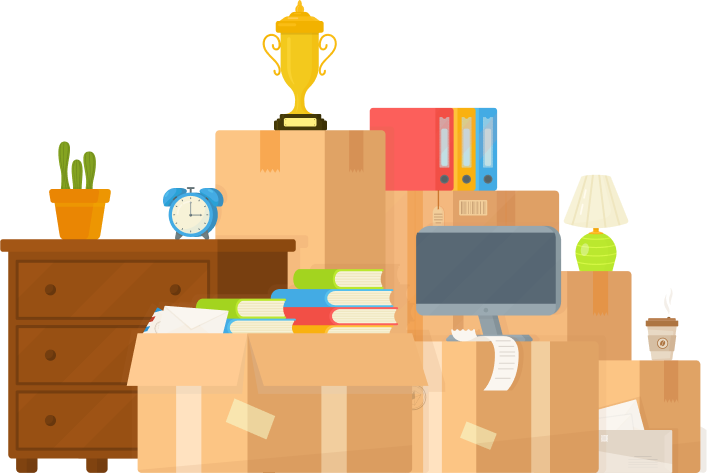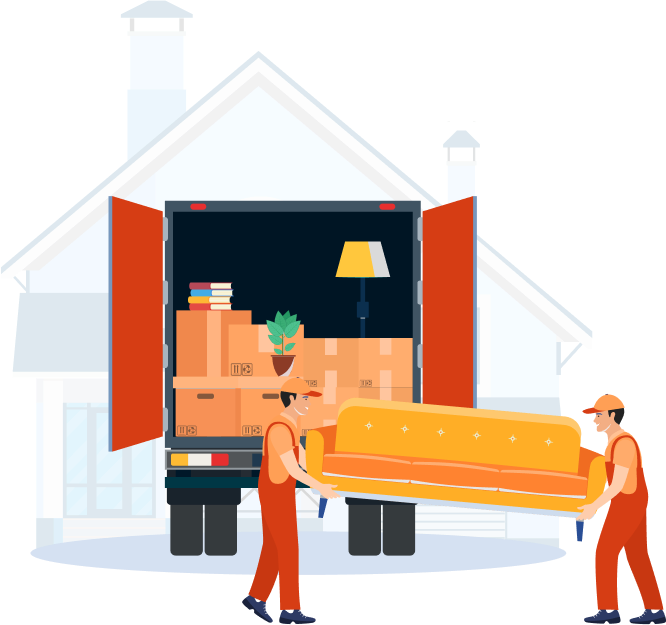 Commercial moving made easy by our office movers in Sydney
Moving your office or business to a new location requires proper planning. Unlike residential moving, office moving involves packing and transporting more equipment and furniture. Extra precautions need to be taken to avoid any damage to the office equipment.
As well as being hectic, you also don't want to stop your business operations. For peace of mind, it's best to hire a highly-recommended moving services company for your office removal. Experienced office movers like InTime Removalist will provide you with a fast and efficient moving process.
At InTime Removalist, we ensure our clients have a smooth and fast commercial moving process. We are a business removals company based in Sydney with our relocation services and operations covering the whole country. Let's look at the benefits of hiring commercial removalists services:
Why you should hire our office movers in Sydney?
Less Business Time Interruption
Commercial moving takes time, from planning, packing, moving, and finally to off-loading and unpacking. As a business owner, interrupted business time could mean lost revenue. You want to make sure the moving process takes very little time of your operating time.
The InTime Removalist team comprises professional furniture removers skilled in planning, executing, and managing your office relocation. Our office movers in Sydney make sure our crews arrive on time. We will ensure the business relocating process sticks to the agreed moving schedule and does not interfere with your business time and operations.
Safe Movement of Office Equipment
Office equipment, furniture, and any staff items present during the move need to be handled carefully. Hence the need to look for removal services experts who have experience in disassembling, packing, loading, transporting, unloading, and reassembling your office items and equipment with precision and skill.
At InTime Removalist, we have a team of office movers and packaging experts. During your office removals in Sydney, we will come with all the essential packing and unpacking moving supplies meant to protect all your office equipment. During packing and unpacking processes, every item is given utmost care to avoid any accidents or breakages.
get 2 weeks of Free storage in Sydney If you move with Intime Removalist
Our Office Movers Guarantee That All The Items Will Arrive At The Destination
Office moving can be very hectic, and it's easy to forget a few things. With office relocations, every item needs to be moved carefully. To ensure this happens, contact our office movers, for your relocation.
We have developed one-of-a-kind skills, which we use during commercial moving to ensure every item is moved and arrives securely at the final destination. We have properly equipped trucks and expert drivers as part of our commercial and office mover team.
Our goal at InTime Removalist is to become your best office moving service assistant. We thrive in accountability and have an impeccable record of success in safe and fast office-moving projects.
Involving your staff in the moving process could cut costs, but it comes with significant risks. Your staff don't have the professional knowledge and experience of office furniture movers. This increases the chance of accidents occurring during the move. Ultimately it's safer and cost-effective to hire a professional office moving service in Sydney for any commercial projects.
If you are looking for office movers in Sydney with impeccable office relocation services, come to InTime Removalist. Our main objective at InTime Removalist is to become the best office moving service assistant. We are a professional removalist company capable of catering for all your business move projects from local to an interstate move.
At InTime Removalist, our office movers in Sydney understand that not everyone can be present during the move. That's why our team offers door-to-door service. We will arrive at your office and unload all of your belongings for you. This eliminates any hassles or stress from having to take care of everything on your own.
The office working hours will be taken into consideration when estimating the time of arrival. We understand that everyone's schedule is different, which is why we offer a range of services to best suit your needs. Contact us today for a free consultation on how InTime Removalist can help with your next office move project!
Our range of packaging options
We offer a range of secure and affordable packing options that are designed to meet your specific needs. From bubble wrap to boxes, we have everything that you need to ensure a smooth move without any hassle!
Our ability to coordinate office moving services makes us the perfect choice for anyone who needs help with a large or complex relocation project. We understand that every individual is different, which is why we offer a range of customisable packing and shipping options to fit your specific needs.
Committed To Customer Satisfaction
InTime Removalist is committed to providing the best possible customer experience with every relocation project. From start to finish, our office movers are dedicated to ensuring that each item arrives safely and in accordance with your specifications.
Our experts completely understand the situation and carefully plan each move so that everything goes as smoothly and quickly as possible. The packaging of each item is taken into consideration, which is why we offer a range of secure and affordable packing options.
The InTime Removalist team understands that after a long day at work, you may want to relax and enjoy your new space without any disturbance. That's why our professional team will take care of unpacking for you. From placing all your belongings in their rightful place to setting up your desk and office appliances, our office movers take great pride in fulfilling every customer request with precision and perfection!
Our office movers in Sydney offer free quotes for all of our services. We will discuss your specific needs and provide a detailed estimate based on the information that you provide. Contact us today for a free consultation to see how InTime Removalist can help with your next relocation project!
If you're looking for an experienced and reliable team to help with your next commercial relocation project, contact InTime Removalist office movers today! Our team will ask about your specific needs and provide a free quote based on the information that you provide. Just call us at 1300 536 161 for more information and let us handle your move!