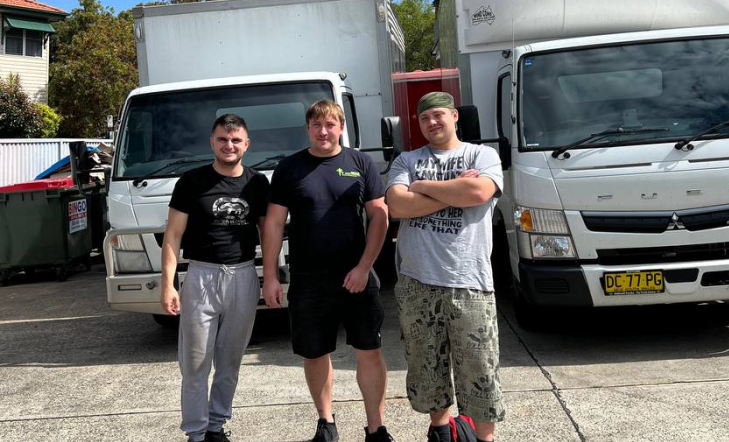 Need a last-minute removalist in Sydney?
InTime Removalist is one of the most preferred service providers for quick & easy emergency removals because of our affordability. Fast and easy emergency removalist service along with the best customer service. We have a reputation for being quick, efficient, and time conscious. Whether it be same-day removals or interstate removals, we are here to help you.
If you have to shift on an urgent necessity to another city or province, we at InTime Removalist can offer you our Express-move Service in Sydney. Under this, we can quickly ship up to 4 items and send them to your new location. This is an ideal feature for last-minute movers, and with our InTimeExrpress, we have specialization in hassle-free small express moves so that your items reach the destined location on time, safely, and securely. .
Why choose InTime Removalists in Sydney?
Since a very long time, InTime Removalists have successfully moved thousands of homes and offices. People rely on our locally and interstate removalists Australia with their moves since we give them a protected and smooth moving process experience alongside least expensive interstate moving cost.
Our team, at We, provides 100 per cent damage-free moving, completely resourced with the latest machines, full security while lifting and loading, and on-time relocations. Whatever your moving needs, we can help including last minute removalist services. Regardless of whether it be moving a single thing, a whole family unit, or migrating your office, InTime Removalists have a truck to suit each move and budget. Our clients' needs are of prime importance to us, which is the reason we offer adaptable moving plans customised to your particular necessities and at the ideal cost.
Urgent Furniture Removals? We are here to help
At InTime Removalists, we allocate an on-move director who facilitates the work and guarantees that part of each progression is being finished with an arrangement to save time and money. Move manager will give you solutions that encourage the procedure to run smoothly. Our removals Sydney will guarantee travel correspondence, and on the off chance that you are putting away your furniture in our storage facility, at that point, live tracking will be given to guarantee the safety measures that finish the move.
Contact InTime Removalist for Express Move Services
Are you looking for a home or office removals but on short notice? InTme Removalist is here to assist with your last minute move! Our friendly and accommodating removalists in Sydney are fully insured and licensed. Simply call 1300 324 908 or book online to approve your quote. Contact us today to get your custom offer for the best price!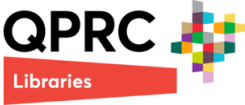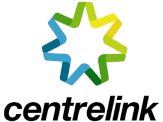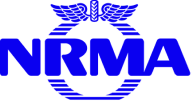 132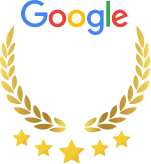 158
Asya Samsonova
We had a wonderful experience moving interstate with InTime Removalist. They very responsive, so the communication was transparent and overall excellent. Their time took good care of our things and helped us move just before Christmas, when other companies were already on a break. I can't recommend them more! Thank you so much ❤️
Манжулик News
Positive: Quality Thanks to the «InTime Removalist! Arrived on time. Actively helped load/unload. Accurate, secured fragile items. It feels like a great experience. I recommend him.
Mumtaz Shah
Positive: Professionalism, Quality, Responsiveness, Value Very profession upto their commitment and very accomodating.
Dasrath Narroo
Positive: Professionalism, Quality, Responsiveness, Value Excellent value and professional removal. Very happy with a 2 bedroom move to ACT in price/performance vs experiences with past removalists
N Papas
Positive: Professionalism, Responsiveness, Value I dealt with Igor for the booking and since enquiring it was smooth sailing and reasonable prices. The two gentlemen who attended were professional, responsive and patient. I would highly recommend using them for your next move!
Donncha Lynch
Positive: Professionalism, Responsiveness Good crew of guys, worked hard and done a great job. I did pay a premium though.
Ilona Harvey
Positive: Professionalism, Quality, Responsiveness, Value I was being looked after by Igor and Ivan. Communication - excellent. Service -excellent. Very professional and made our moving experience very smooth. Highly recommend! Thank you again!!
Alla
I've just completed my move with InTime removal it's today across Sydney. The team turned up on time and were very quick and friendly. They also perfectly disassembled and reassembled my beds, couch as it was originally too large to fit through my old apartment. They also took great care in securing and protecting my furniture in their truck. Thank you guys and all team InTime
Graham Murphy
Positive: Professionalism, Quality, Value Extremely professional, very polite and hard working. Had to lift very heavy and large furniture. Nothing was a problem, very helpful. Pricing was fair. Would highly recommend them. 10/10.
Kate Rea
Positive: Responsiveness These guys were overly to deal with. They did exactly what they said they would do and delivered on time and on budget. Polite and friendly. I would absolutely use them again.
Anna Bobek
On time and professional. Very reliable and would definitely use then again if we need something moved.
Joe Givan
Helped us make the move from Newcastle to Ulladulla so much easier! Thank you to all the movers that helped us; Mark, Milan, and Vitalli. They were very responsive, extremely nice, hard working, and very careful with our stuff. Couldn't recommend more!
Joe Sydney
Positive: Professionalism, Quality, Responsiveness, Value Perfect for all my house moving needs! Very caring and professional! Highly recommended! 5 stars for caring and handling my delicate homewares!
Jacinta Te Rure
Positive: Professionalism, Quality, Responsiveness, Value AWESOME! The boys were absolutely awesome very humble and very understanding they take care with your valuables and do everything in a timely manner communication between me and them were great they also helped take down my old fridge to the rubbish , they were on time and because I'm a hoarder they were able to pack my 2 bedroom apartment and unpack it into my new house within 5 hrs . I would like to thank Igor and his team for their wonderful service. Highly Recommend
Vanessa Arteaga
Great movers, diligent, timely and look after your things well. Would recommend.
Scholar Pks
Today I had a move done by these guys and Mark and Daniel were top shelf! I've done many moves both locally and interstate and these guys were fast, efficient, lovely and caring of my belongings. The best part I wasn't even there to supervise any of it due to work, but they showed me their professionalism by being outstanding to deal with and I am so thankful for what they've done! If I could give 10 stars !!!
Anatolii Kovalevskyi
Positive: Professionalism, Quality, Responsiveness, Value Excellent service! Special thanks to Ivan 🙏 He did a great job. Everything on time, kind attitude. Most important - all things in good condition. Definitely recommend them.
KOALA POWER
Positive: Professionalism, Quality, Responsiveness, Value The best experience, I will advise everyone with great pleasure! Thanks guys, you are doing business with love for people!
Christina Sarris
Positive: Professionalism, Quality, Responsiveness, Value Best experience with Intime removalists. They were very responsive and professional. I was a bit hesitant from hearing horror stories from other companies but would 100% recommend them to others. They moved my furniture from Canberra to Sydney in 1 day. Were careful with placement and provided a quote and invoice promptly. Great business.
Kylie Southwell
Positive: Professionalism, Quality, Responsiveness, Value Great team, really professional. Arrived with everything they needed to protect my items, packed them really well and placed everything where it needed to go at the other end. Super reasonable quote from Igor, who responded quickly and kept up great communication.
Cindy Tan
Friendly and strong guys to help with the move. They were careful with fragile items and large items. Considerate and did a good job in keeping to the time cap we had. Great job Ivan and team! Will happily call you up to do a move again if needed.
Peter Newitt
Positive: Professionalism, Quality Intime removalist were great. They were prompt and turned up exactly at the scheduled time. The two men were extremely professional and took great care with our belongings and the best thing was...THEY WERE FAST!! Saved us so much hassle and time. Would recommend or use again.
Artur Bilder
Positive: Professionalism, Responsiveness, Value We have a moved to our apartment with multiple pickups of our stuff, boys from In Time Removalis did job at record fast and professional time. They were very professional,finding fast solutions for our oversized furniture to fit in the rooms. Well done! Absolutely recommend to use this company.
Sherry Devera-Nierves
Positive: Professionalism, Quality, Value Thank you ITR team for being on time, being careful in moving our things and helping to install our appliances. Highly recommended!