Hire Intime Removalist For Efficient Moving Services From Canberra To Sydney
Moving into a new home is an exhausting job that requires months of planning, organising, and loads of physical labour. You might consider moving on your own or with some help from your friends. This idea seems like a cheaper, more logical way to execute the project. However, neither of these ideas is necessarily true. In most cases, you should definitely leave your moving process in the skilled hands of seasoned professionals like Intime Removalists. Professional removalists move homes for a living, giving them regular experience on the dos and don'ts of packing, lifting, unpacking and loading.
Intime Removalist is a renowned removalist company situated near Canberra. We are one of the top specialists for your move from Canberra to Sydney. We offer a plethora of services, including house moving services, commercial and office moving, express move, labour services, interstate removal services, packing and unpacking services and box shopping. We have successfully moved items from several homes and offices from Canberra to Sydney over the years. We provide our moving services all over Sydney, and we keep your belongings more safely than they were at your house. We have an excellent team of professionals who are highly skilled and experienced in this field. Aside from being punctual, our team is also reliable, trustworthy and friendly.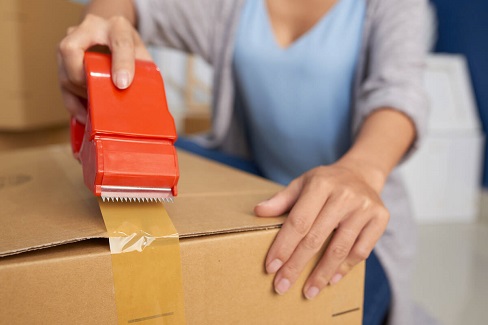 What are our special attributes?
Regardless of the service you ask for, we always deliver our tasks on time. Our special feature is that we are fully insured and licensed. We completely understand your need to move your belongings safely, so we wrap all the furniture for utmost protection. We always pick the right vehicle for transporting, and we move quickly and with great care. We deliver the finest service at significantly competitive rates. The packing materials that we utilise are of the highest quality, ensuring we can provide precisely what is required to safeguard your possessions and delicate items on the move. As one of the top removalists in Australia, our excellent team will assist you in moving from Canberra to Sydney.
Once the novelty of a new house has worn off, the dread of shifting will set in. You look around and realise how much labour is involved in reorganising, packing, shifting and unpacking all those items — the dusty ones, the heavy ones, and the ones that look like they have multiplied into millions over the period you've been staying there. You are already aware of the other option: have someone else do it. But if you're like any other people in Canberra, you might be hesitant about whether you can justify the expense of a professional removalist. There are many major reasons why you should — and doing it would save you an immense amount of stress, time, and even money.
Let's discuss why you should hire our removalists for your Canberra to Sydney move
Less labour
Moving house is extremely hard work. The cleaning itself involves loads of physical labour because you will be cleaning dirt you didn't even know was there and in places you haven't cleaned in years like the top of the kitchen cabinets. But aside from cleaning two properties at the same time, there's also packing and unpacking, sorting, disassembling and reassembling, and heavy lifting of furniture.
Are you up for such type of physical labour for several days or weeks until your new house is in proper order? Your labour could be better consumed on other lighter work involved in shifting, like arranging utilities, changing your address on every document and file that requires it and decorating your new house into a home. There's always a lot of reorganising and rearranging involved in fitting all your possessions into a new place, and it can be a bit time-consuming. Our professional removalists are physically fit and used to the work. So there's absolutely no reason to exhaust yourself with hard work and labour that you don't need to do when there's someone more qualified and more capable to do it for you.
Less damage
Our professional removalists are trained to skillfully pack and help you move safely from Canberra to Sydney. There's virtually nothing they have not seen or handled before, so there is absolutely no doubt that they will have the experience and skill to move all of your possessions, no matter how fragile, oddly shaped, or bulky they are, to your new home in one piece and without any damage. When you hire a good removalist like us, you can actually save some money just in breakages. It takes a little bit of industry experience and some training to know how to keep safe and transport some possessions, so if you're not a skilled expert, you could end up looking out to replace broken mirrors, glassware and dinnerware, or electronics. We know how to pack and handle even the most delicate items for moving and how to minimise the risk of damage from surface impacts, shock impacts and movement.
The major reason to hire our removalists to help you move houses from Canberra to Sydney is probably the one with the most impact on your life. Moving is exhausting because there are often deadlines to comply with, then there is your normal life and your work life to fit in around it, and it's extremely hard work. Professional removalists like us can help you minimise the intensity of your move, giving you a bit more breathing space to think about other relevant things and to plan your transition more properly. You can spend your time cleaning your new home, preparing your meals, and arranging all the other things that will help you and your family adapt to your new house instead of intensely labouring over your possessions. Our removalists will actually pack your belongings for you, before transferring them quickly and efficiently to your new house, with very little to no disruption to your daily life. We are faster than you'll be, and we have done it a hundred times before, and we have all the right packing tools and equipment for the task, so the expense of hiring us will probably be outweighed by how much time we have saved you.

Contact us at 1300 536 161 to hire our removalists for your move from Canberra to Sydney!