Hire Intime Removalist For Your Sydney To Canberra Move!
There are several things to contemplate when transferring to a new place. There is the unpacking and packing, making sure you have everything sorted prior to the move and even looking into what size vehicle will be required for the transportation of your possessions. However, selecting a proper furniture removalist is just as essential as anything else.
Intime Removalist is a major removalist company located in Sydney. We are one of the best moving specialists whom you can hire for your move from Sydney to Canberra. We provide house moving services, commercial and office moving, express move, labour services, interstate removal services, packing and unpacking services and box shopping. Over our entire period of business practice, we have successfully moved the items from several homes and offices from Sydney to Canberra. We have an exceptional team of professionals who are highly skilled and experienced in this field. Regardless of the service you require, we always deliver our tasks on time. Aside from being punctual, our team is also reliable, trustworthy and friendly.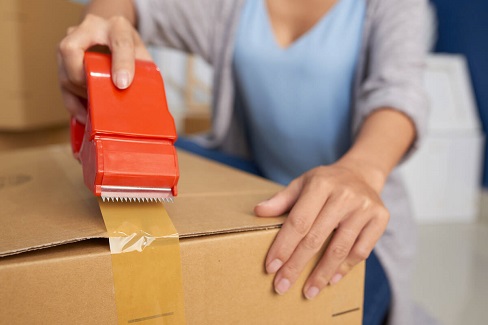 Our special feature is that we are fully insured and licensed. We understand your need to move your possessions safely, and hence we wrap all the furniture for utmost protection. We always pick the right vehicle for moving, and we move fast and with great care. We provide our moving services all over Sydney, and we keep your possessions more safely than they were at your house. We deliver the finest service at significantly competitive rates. The packing materials that we utilise are of the highest quality, ensuring we can provide precisely what is required to safeguard your possessions and delicate items on the move. As one of the top removalists in Australia, our excellent team will assist you to move from Sydney to Canberra City safely and effectively.
Our professional removalist team is remarkably good at what they do. Many have experienced extensive professional training and can move possessions most days of the week, while you might only undergo four or five moves in a lifetime. Our professional packers know exactly how to securely pack everything in your house — be it delicate light fixtures or costly artwork, or even fine china. And they can complete the job in a fraction of the time it will take you to complete the entire work.
Let's discuss why you should hire our removalists for your move from Sydney to Canberra
Let's begin with a simple truth: our professional removalists know how to do everything that is involved in securely packing, transporting, moving and unpacking your entire house possessions way more than you do. Why? Because it's our occupation – it's what we do every day of the week and year. While you might have to pack your belongings once or twice every few years to move homes, our professional team of removalists unpack and pack heavy and fragile items all the time.
We have the experience which led us to know trade packing secrets you can only learn from years of doing it – the soundest ways to keep items secure, the best handling techniques, the best packing techniques, and so on. Your belongings are in no safer hands than in the hands of our professional removalists. Our professional removalists have a planned process to carry out the entire move. We know which items should be packed in which materials and how to handle certain items that are prone to breakage.
The best thing about professional removalists is that the best ones provide their customers with insurance which is necessary to give them peace of mind. Reliable insurance policies will keep your investment in them safe and sound regardless of what happens to your possessions. An object loss, possession damage, scratches or dents to your belongings will be the responsibility of our team of removalists, and we will do what it takes to ensure that you get your insurance policy recompensed properly. This also means that we will fight tooth and nail to keep your belongings safe and secure. Why move your belongings uninsured on your own, when you can get professionals to do it for you with insurance?
The fact that hiring our professional removalists for your move from Sydney to Canberra will save you time is a good enough reason to consider hiring us. Our professional removalists will work quickly, so you won't have to spend your entire day wondering where your belongings are and when they will be placed where they're supposed to be. You can get the assistance you require and get your furniture and other belongings to its new place without having to wait around all day, getting worried that your furniture is still there at your old house. Professional removalists like us are composed of an excellent team that focuses on moving and carefully handling items. Our team is experienced in doing this work, on how to stack your belongings, what to load first, planning on taking care of your possessions during the transportation process and unloading your belongings. Not only that, but we also know what belongings are fragile, valuable, or sensitive to lift.
People often attempt to carry out the entire move themselves to save cash, forgetting that, without a professional removalists team, they will have to rent their own truck, moving blankets, dollies and any other specialised equipment required to move large items from their home. When you hire our professional team for your Sydney to Canberra move, all the equipment is included in the cost of your move. We have all of the necessary tools and equipment to get the work done quickly so you can focus on other stuff and responsibilities. Professional removalists like us have many trucks that will be suitable to move all your items. A studio-type small room may only need a small-sized truck. However, a four-bedroom apartment will need a large-sized truck. Once you submit your list of belongings to us, we will evaluate what sort of trucks we should deploy.
Moving an entire home full of furniture can be a heavy task. Regardless of your hard work, you will probably be unable to lift all the furniture independently. If you are looking to get the task done quickly and efficiently and want to have the furniture in the right place once it is done, then hiring our removalists would be the best option.
Contact us at 1300 536 161 or visit us to get your Sydney to Canberra move underway!