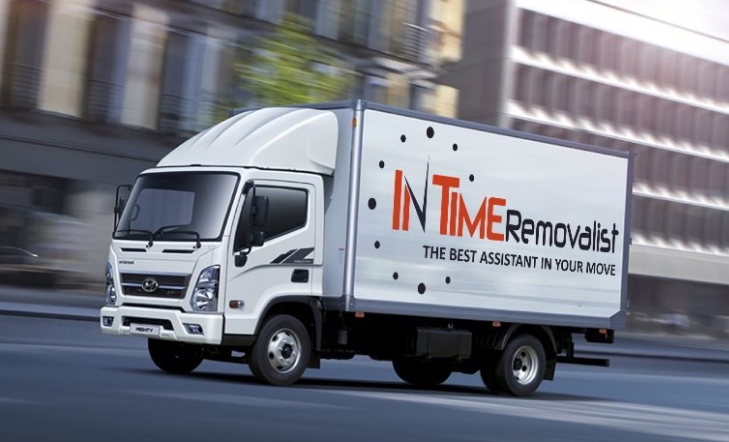 Hire Our Skilled Removalists For Your Move Near Ashfield!
If you are about to make a move across the town, state or even country, you will have to iron out loads of details, but a big one among them is going to be moving your items. Though some people decide to opt for doing this on their own, it most definitely ends up with a lot of expense and trouble. If money is an issue, don't worry, several removalists will provide you a free estimate or a quote before you commit so you can make sure you are given the package that works best for you and for your budget.
InTime Removalist is a removalist company situated near Ashfield. We are one of the top moving specialists in the entire NSW and provide a number of services, including house moving services, commercial and office moving, express moves, labour services, interstate removal services, packing and unpacking services and box shopping. We understand your need to move your possessions safely, and hence we pack all your furniture for utmost safety and care. The packing materials our removalists use are of the highest quality, ensuring we can provide precisely what is required to keep your possessions and delicate items on the move safe. We always pick the right vehicle for moving so that your moving process to and from Ashfield goes on smoothly.
Removal Services Available
Looking to move homes or offices throughout the state? We can help you with the following:
Packing & unpacking of belongings
Loading the moving truck with your items
Delivering your belonging promptly to your new home or office
Protecting your belongings by wrapping them in protective materials
Offer express moving for last-minute moves
Commercial moving services for office removals
House moving service
Interstate moving services
Furniture removers can disassemble & reassemble furniture
It's not easy moving on your own, especially when trying to juggle your other responsibilities like work, school, and family obligations. Let us make your life easier and worry-free by taking care of the heavy lifting, wrapping, and packing so you can focus on what matters most in your life distraction-free.
We deliver the finest service at significantly competitive rates and have an exceptional team of professionals who are highly skilled and experienced in this field. Regardless of the service you require, we always deliver our tasks on time. Aside from being punctual, our team is also reliable, trustworthy and friendly. Over our entire period of business practice, we have successfully moved thousands of homes and offices. We provide our moving services all over Ashfield and Sydney and keep your possessions safe.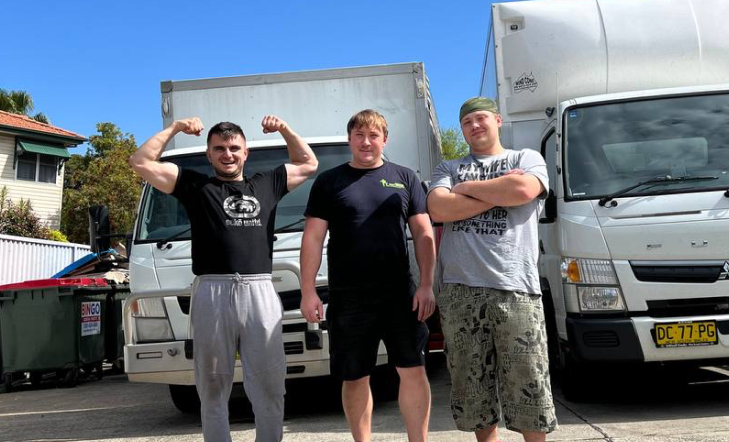 What makes you choose our removalists for your move near Ashfield?
1. Save time!
We know that your time is valuable to you. Packing, organising and moving your belongings yourself can take up a lot of your time during the moving process, and we know there are multiple other things to be done. If you hire our removalists to do all of the physical labour for you, you can spend your time doing other important things like organising your utilities, getting your mail switched over and preparing your new home in Ashfield.
2. Save money!
When you add the cost of renting the equipment and tools to move, along with the furniture pads and trucks and vans, combine that with the value of your time, hiring our professional removalists for your move in Ashfield can be more cost effective than you think. InTime Removalist will offer competitive-priced packages along with services like packing and unpacking. Think about the cost of all the materials: boxes in various sizes, bubble wrap, tape, floor tarps/covering. Along with packing materials, you will also save money by avoiding injuries and breakage of your belongings by hiring our removalists. There are chances of injuries and breakage of items if you decide to move on your own but if you hire our removalists near Ashfield, you can save the expense of it all!
3. Experience!
Moving is a daily activity for us, so we're experienced in everything that is involved in it. Professional removalists are efficient, well-trained, skilled and prepared to handle just about any situation that might occur. If you are moving on your own, any challenge that may arise could set you back for hours or even days. Our professional removalists are equipped to move all your belongings as swiftly and smoothly as possible.
4. Safety!
Another benefit of hiring professional removalists is that we know how to execute a safe move. Our team knows how to handle moving in any weather, from rainy to snowy, we avoid slips where your belongings could potentially break and people could get seriously hurt. We also know how to appropriately lift items and have the manpower strength and proper equipment to lift huge belongings.
5. Low stress!
Moving requires you to make countless and tedious decisions, not to mention the heavy emotional and physical toll it will have on you. When you hire our professional removalists for your move, we already have a strategy in place to solve for the chaos you might be experiencing. From the first item loaded to the last box placed in your new place, InTime Removalist can navigate your move with smooth sailing.
Contact us at 1300 536 161 to hire our expert removalists near Ashfield!
InTime Removalist is a top-rated Alexandria removalist company committed to delivering high-quality customer service. Contact us today to find out more information such as fixed or hourly rates based on your moving needs. We make a promise to our customers that we'll always arrive on time and ready to work. Book now or get a free quote.