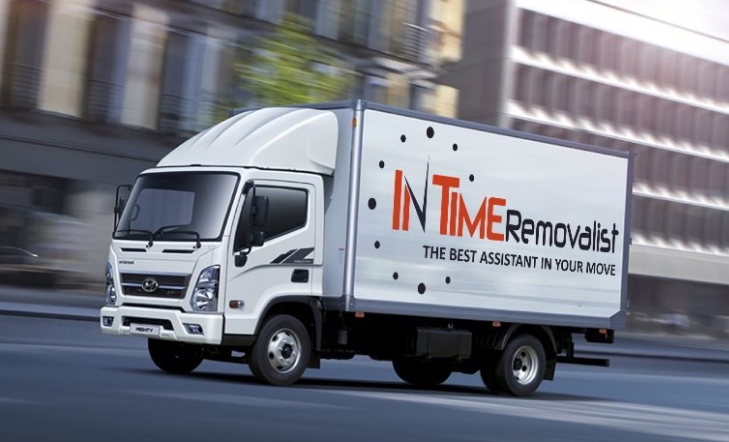 Intime Removalists — Expert Movers Near Balmain!
If you are planning to shift to Balmain, it is best to choose reputed movers like InTime Removalist. Relocating business premises is even more difficult. Hiring professional removalists will prove to be a wise option. Business premises consist of many various types of furniture and in large quantities. So the requirement of different tools, equipment and machines become absolutely necessary. Relocating all your equipment and furniture can be an exhausting task. Using a professional removalist can help you in countless ways and make the entire process of moving a piece of cake.
Intime Removalist is a trusted removalist company located in Sydney near Balmain. We are one of the best moving specialists in Sydney and provide multiple services, including house moving, commercial and office moving, express move, labour services, interstate removal services, packing and unpacking services and box shopping. Over our entire period of business practice, we have moved thousands of homes and offices and have an exceptional team of movers and packers who are highly skilled and experienced in this field. Regardless of the service you require, we always deliver our tasks on time. Aside from being punctual, our team is also reliable, trustworthy and friendly.
Removal Services Available
Looking to move homes or offices throughout the state? We can help you with the following:
Packing & unpacking of belongings
Loading the moving truck with your items
Delivering your belonging promptly to your new home or office
Protecting your belongings by wrapping them in protective materials
Offer express moving for last-minute moves
Commercial moving services for office removals
House moving service
Interstate moving services
Furniture removers can disassemble & reassemble furniture
It's not easy moving on your own, especially when trying to juggle your other responsibilities like work, school, and family obligations. Let us make your life easier and worry-free by taking care of the heavy lifting, wrapping, and packing so you can focus on what matters most in your life distraction-free.
What makes our movers the better option for your move?
Our services are fully insured and licensed. We understand your need to move your possessions safely, and hence we wrap all the furniture for utmost protection. Our movers always pick the right vehicle for moving, and we move fast and with great care. We provide our moving services all over Balmain and Sydney, and we keep your possessions more safely than they were at your house.
Our removalists deliver the finest service at significantly competitive rates. The packing materials that we utilise are of the highest quality, ensuring we can provide precisely what is required to safeguard your possessions and delicate items on the move. As one of the top moving companies in Australia, our excellent team will assist you to move to or from Balmain safely.
Your belongings are more than just mere objects. They carry financial and personal value. They are extremely important to us, first and foremost, because they are important to you. Moving may seem like simply transporting your belongings from one point to another point, but there's a lot to get right and a lot that might go wrong if you don't hire our expert movers and packers.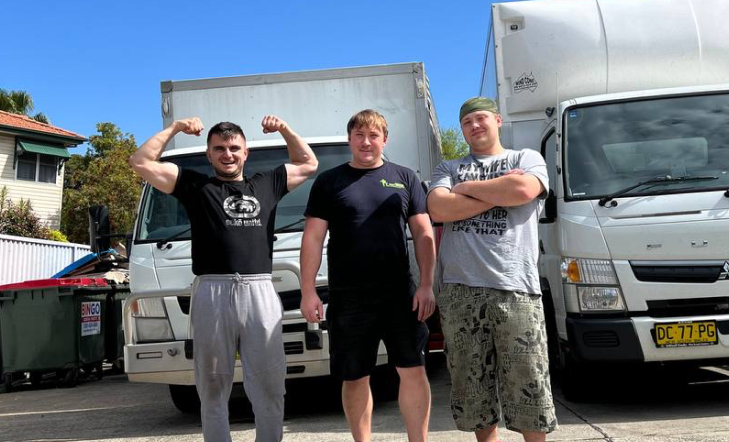 Let's discuss why you should hire our removalists for your move in Balmain
1. Stress reduction
One of the most crucial advantages of hiring our professional removalists is the stress reduction we can provide. It's a common fact that moving is regarded as one of the most stressful life events. Not only do you have to wrap up all your belongings in your entire house, but you also have to clean, arrange the moving of your utilities and figure out how to get your heavy belongings from one point to another point. Our professional removalists will help you take some of that stress off of your plate by doing the heavy lifting and shifting for you. This will help ensure smooth communication and confidence in the quality of the moving services provided by our movers for people in Balmain and nearby suburbs.
2. Quick service
Our professional removalists are remarkably good at what they do. Many have undertaken extensive professional training, and they move items and possessions most days of the week, while you might have only experienced two or three moves in a lifetime. Our professional removalists know precisely how to safely pack everything in your home, from delicate light fixtures to costly artwork. And they can finish the task in a fraction of the time it will take you to finish the job. We have the truck, and we have all the specialised equipment required and can load your box furniture into a truck very efficiently. That 3-bedroom home that was so appropriately packed for you? Our removalists team can pack, load, transport, unload and unpack everything within a given time.
3. Insurance benefit
Even if you are hiring professional furniture removalists in Balmain to get the moving task done, you still need to be able to trust them to manage and handle your furniture as precariously as possible, which can not be easy when you are trusting a complete stranger with your possessions. Luckily, by choosing to hire our professional removalists, there will be no risk of damaging your furniture or any belongings. All of the workers that work with InTime Removalist are insured so that your furniture and belongings are always safe with them.
Even if you would prefer to forgo paying for professional removalists, if you have expensive pieces of furniture or possessions that are of great sentimental value to you, for your peace of mind, hire our professional removalists and enjoy the countless benefits.
Contact us at 1300 536 161 to hire our removalists near Balmain.
InTime Removalist is a top-rated Alexandria removalist company committed to delivering high-quality customer service. Contact us today to find out more information such as fixed or hourly rates based on your moving needs. We make a promise to our customers that we'll always arrive on time and ready to work. Book now or get a free quote.