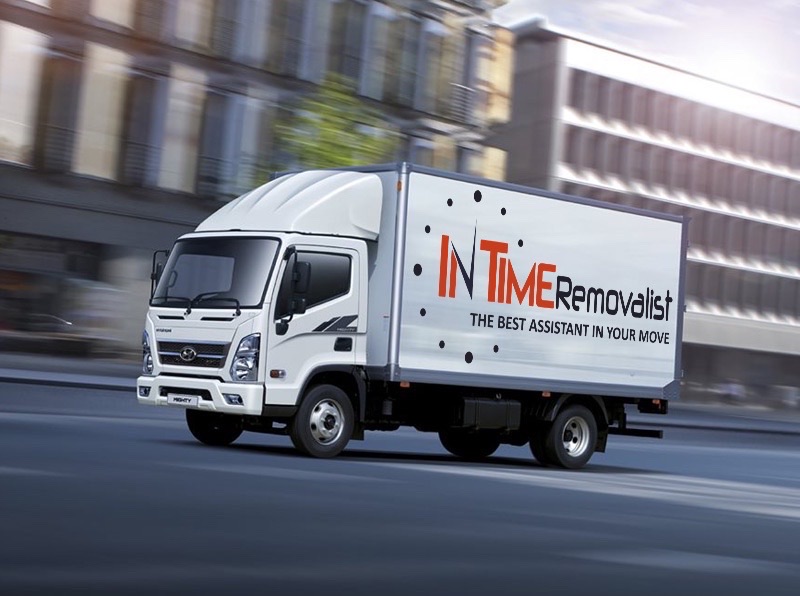 Get Professional Removalists From InTime Removalist Near Botany To Help You Move!
Moving to another home can be overwhelming. Be that as it may, the entire process of packing, moving to another city, and unpacking is anything but simple. To such an extent, hiring professional removalists is a better and more successful option than doing it yourself without anyone else's help. The best thing about hiring professional movers like InTime Removalist is that it eradicates the guesswork.
You won't have to figure out how to pack your belongings a certain way or how to lift your heavy furniture and move it outside. It gives you a peace of mind, removes the stress and uncertainty that comes from sorting out your possessions, and resolves the issue of how to transport them.
Intime Removalist is a well known removalists company based near Botany. We are one of the top moving specialists in the entire Sydney area. We offer various types of services, including house moving services, commercial and office moving, express move, labour services, interstate removal services, packing and unpacking services and box shopping. The major factor for you to trust us is that we are fully insured. Along with insurance coverage, we are also licensed. We have an exceptional team of professionals who are highly skilled and experienced in this field. Regardless of the type of service you ask for, we always deliver our work on time. Aside from being punctual, our team is also extremely reliable, trustworthy and friendly. We provide our moving services all over Sydney and keep your possessions more safely than they were at your house.
Removal Services Available
Looking to move homes or offices throughout the state? We can help you with the following:
Packing & unpacking of belongings
Loading the moving truck with your items
Delivering your belonging promptly to your new home or office
Protecting your belongings by wrapping them in protective materials
Offer express moving for last-minute moves
Commercial moving services for office removals
House moving service
Interstate moving services
Furniture removers can disassemble & reassemble furniture
It's not easy moving on your own, especially when trying to juggle your other responsibilities like work, school, and family obligations. Let us make your life easier and worry-free by taking care of the heavy lifting, wrapping, and packing so you can focus on what matters most in your life distraction-free.
What measures do we take to keep your possessions safe?
We understand your need to move your possessions safely, and hence we wrap all the furniture for utmost protection. We always pick the right vehicle for moving, and we move fast and with great care. We deliver the finest service at significantly competitive rates. The packing materials that we utilise are of the highest quality, ensuring we can provide precisely what is required to safeguard your possessions and delicate items on the move. Over our entire period of business practice, we have moved many houses and offices. As one of the top moving companies near Botany, our excellent team will assist you to move to or within Sydney safely and effectively.
Did you just purchase a new house or land a better job in another neighbourhood? Whatever your reasons for shifting, moving to a new home can be exciting and liberating. However, the shifting process can ruin this excitement, as you have a lot to do. Professional removalists can pack, lift, transport, unload and unpack your furniture and belongings so you can focus on other relevant aspects of your transition.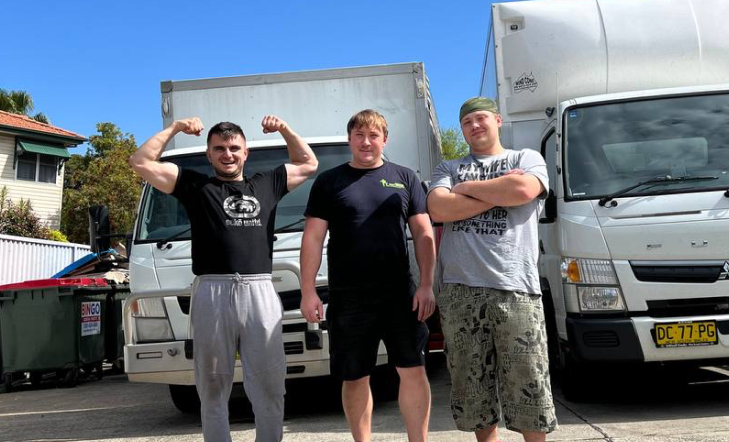 Let's discuss why you should hire our removalists for your move in Botany
1. We are punctual
One of the major reasons for hiring our professional removalists for your move in Botany is that we use trucks to transport your belongings and will safely deliver all of your belongings to your new property in record time. We are able to move the majority of your belongings in a single trip. We know the most efficient way to get from your current home to your new home, and we will actively avoid getting stuck in traffic. Also, keep in mind that it won't take long for our professional removalists to pack all your belongings as we have plenty of practice loading our vans with furniture and other residential belongings. So while you may require an entire day to just pack your furniture and load it in a hired van, we can do the same with all of your goods in a single morning or afternoon.
2. Avoid strain or injuries
Many people call over a few friends to help them move. However, moving large furniture or belongings like pianos etc. can cause major injury if you don't have the proper equipment or skills. Moving heavy furniture is especially injurious if you have to navigate through narrow spaces and staircases. Common injuries caused during a move are muscle strains and sprains, cuts and abrasions. Our professional removalists use the necessary equipment to relocate furniture, such as dollies, furniture sliders, moving straps, and protective gloves. By hiring professional removalists like us, you are protecting your friends and yourself from injuries and harm.
3. Save time and energy
Moving is a time-consuming and entirely chaotic process, and it can seriously bother your busy schedule. Fortunately, Our professional removalists have relocated valuable items innumerable times before in Botany, and they will amaze you with how smooth and safe they can be. You will save yourself precious time and energy if you decide to hire our professional removalists as you will be able to sit back and relax while our removalists will carry all your furniture and belongings to our truck for transportation to your new home. Alternatively, you can decide to fly or drive to your new home to start setting up your new home and await the arrival of your belongings in a safe and secure way.
4. Expert packing
Organising and packing is a skill set that's perfected with time. Our professional removalists use the most efficient way to pack your belongings to avoid damage and make things easier to find. This value-added service will help you unpack strategically at your new home and avoid losing items along the way.
5. Save money
Our professional removalists can quickly wrap up your luxurious sectional and load up your bed, dining tables and chairs in our moving truck. They will finish the work that would have taken you quite a few days in a few hours. When you hire our expert removalists, you get more time to focus on adapting to your new home. They will also help you cut down on costs, which is a welcome benefit, as moving can get costly. DIY moving has countless hidden costs, such as the costs to rent moving equipment, the breakage of prized possessions, or the fuel costs to make many trips because you didn't order the right-sized truck. Surprise costs on moving day can also frustrate you and disrupt your process. Our removalist will give you one quote that helps you budget moving costs.
Contact us at 1300 536 161 to hire our removalist near Botany!
InTime Removalist is a top-rated Alexandria removalist company committed to delivering high-quality customer service. Contact us today to find out more information such as fixed or hourly rates based on your moving needs. We make a promise to our customers that we'll always arrive on time and ready to work. Book now or get a free quote.