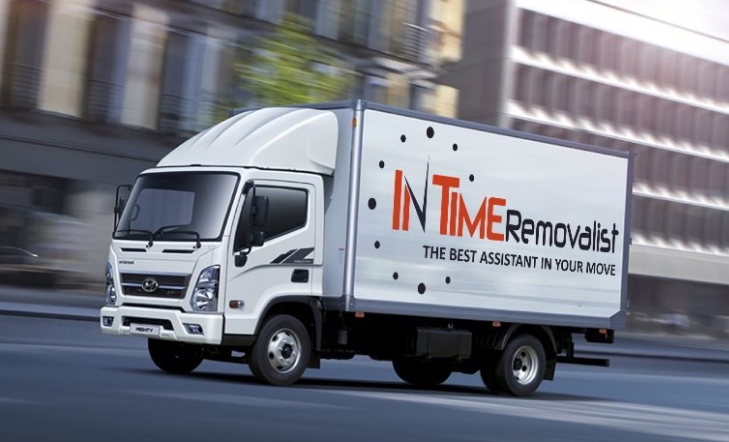 Intime Removalist - Hire Us For Moving Services Near Leichhardt, NSW
If you have minimum furniture at your place, it might seem easy to carry out the entire move using your own car. But when you have a lot of large furniture and equipment, you bought years ago, it is a completely different story. Now is the time for you to consider hiring professional removalists. After all, these people are alloted to handle, move, and transfer your personal possessions. Moving your belongings from your current place to your new home is a task that requires a lot of energy and effort.
InTime Removalist is a major removalist company located near Leichhardt. We are one of the best moving specialists in the entire NSW. Our range of services includes house moving services, commercial and office moving, express move, labour services, interstate removal services, packing and unpacking services and box shopping. Moreover, we are fully insured and licensed and have an exceptional team of professionals who are highly experienced and skilled in this field. Regardless of the service you need, we always finish our tasks on time. Aside from being punctual, our team is also reliable, trustworthy and friendly.
Removal Services Available
Looking to move homes or offices throughout the state? We can help you with the following:
Packing & unpacking of belongings
Loading the moving truck with your items
Delivering your belonging promptly to your new home or office
Protecting your belongings by wrapping them in protective materials
Offer express moving for last-minute moves
Commercial moving services for office removals
House moving service
Interstate moving services
Furniture removers can disassemble & reassemble furniture
It's not easy moving on your own, especially when trying to juggle your other responsibilities like work, school, and family obligations. Let us make your life easier and worry-free by taking care of the heavy lifting, wrapping, and packing so you can focus on what matters most in your life distraction-free.
InTime Removalist offers our moving services throughout Sydney, keeping your belongings safe and secure. Our removalists want to move your belongings carefully; therefore we wrap all of the furniture for maximum protection and only use the best packing supplies, so we can deliver exactly what is needed to protect your belongings and delicate objects while in transit. We always choose the best truck for the job, and we relocate quickly and meticulously. We provide the best service at incredibly affordable prices.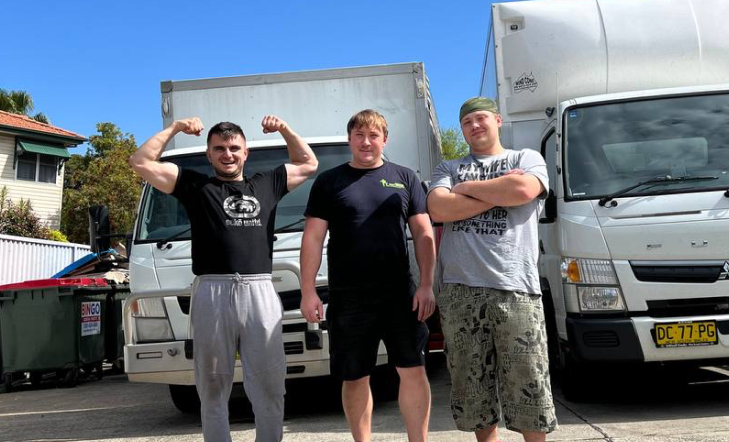 How our expert removalists can help your move near Leichhardt
1. We can help you save money!
Let's clear out some of those doubts about the budget right from the beginning. It is completely normal to think that carrying out the entire move from and to Leichhardt, NSW on your own might seem like the cheaper option, but when you actually begin to add up all the elements of moving your belongings, you'll realise that the cost of carrying out the entire move on your own is actually higher than hiring our expert removalists. Why is that the case? Well for starters, you will be required to buy or rent all of the moving tools, equipment and transportation when you're carrying out the entire move on your own. This means that packing material like boxes, bubble wrap, and tape as well as the huge cost of the moving van or container will be there on your bill.
2. No accidents!
When you decide to carry out the moving process in Leichhardt on your own, there are high chances that accidents will occur, especially with large furniture. Certain instances that can happen are items may fall on any part of your body, resulting in serious injuries, which is far more expensive. Also, you don't want to break your precious possessions received from your loved ones. With our professional removalists, you won't have to worry about lifting heavy furniture or anything that can harm you since we have the proper equipment to do it. All you have to do is sit back and relax while our removalists are carrying out the move.
3. We have proper equipment!
Our professional removalists have many trucks and vans that will fit all your items you need to move. A studio-type room may only need a small-sized truck or van. However, a three-bedroom apartment will need a large-sized truck or van. Once you submit your list of belongings to our professional removalists , we will evaluate what type of truck or van we need to deploy. Not only that, we have many sorts of equipment that will be used in the moving process. Be it lifting straps, cling wraps, dollies, and other equipment; we have it.
4. No hidden cost!
You should first ask all the proper costs before hiring any professional removalist. This is to have an idea of how much you will have to spend out on moving your belongings. Keep in mind that the expense of a local move might differ from an interstate move, the type of furniture to be wrapped, and other possible attributable costs. Thus, be sure to make the time to ask for removalist quotes online or via phone as much as possible to steer clear of hidden charges. A detailed quotation from our moving company will be laid down to assess the estimated expense of your move in Leichhardt, NSW. There are also online quotations available from licensed movers like us.
Contact us at 1300 536 161 to hire InTime Removalist for your move to or from Leichhardt.
InTime Removalist is a top-rated Alexandria removalist company committed to delivering high-quality customer service. Contact us today to find out more information such as fixed or hourly rates based on your moving needs. We make a promise to our customers that we'll always arrive on time and ready to work. Book now or get a free quote.