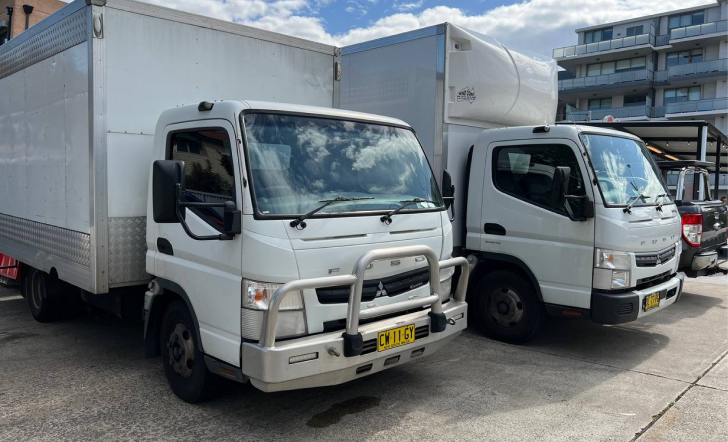 Make Your Move Easier By Hiring The Best Removalists Near Pyrmont
Are you planning to move? InTime Removalists can help you with your relocation needs! We are the best removalists company in Sydney, Australia, with years of experience providing quality removal services to our clients. So whether you are moving your home or office, we can make your move as smooth and stress-free as possible. Contact us today to book an appointment!
Removal Services Available
Looking to move homes or offices throughout the state? We can help you with the following:
Packing & unpacking of belongings
Loading the moving truck with your items
Delivering your belonging promptly to your new home or office
Protecting your belongings by wrapping them in protective materials
Offer express moving for last-minute moves
Commercial moving services for office removals
House moving service
Interstate moving services
Furniture removers can disassemble & reassemble furniture
It's not easy moving on your own, especially when trying to juggle your other responsibilities like work, school, and family obligations. Let us make your life easier and worry-free by taking care of the heavy lifting, wrapping, and packing so you can focus on what matters most in your life distraction-free.
Relocations Near Pyrmont Are No Longer Difficult With Us Being On Your Side!
It can be difficult to find the best removalists on whom you can rely to assist you with your relocation. Look no further than InTime Removalist if you're searching for the best removalists near Pyrmont as well as the nearby areas. We understand that when you need to relocate, it's not just about acquiring your belongings — it's about making the entire process as stress-free and as feasible for you and your household. With our years of experience in performing everything from short-term storage to long-term relocation, you can be confident that your relocation will go well.
We know what has to be done and how to do it best. We are completely insured and regulated, and our skilled crew will ensure that every item is treated with care, ensuring that nothing is compromised or misplaced along the route.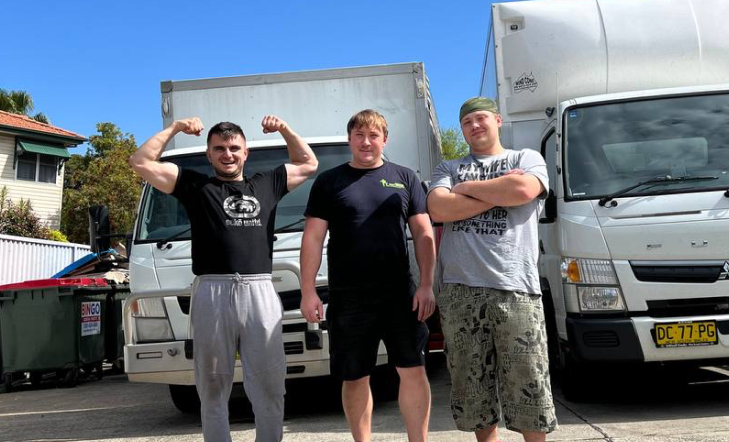 How It Works?
Call or Book Online
To get started, call us or book online, and we will be happy to provide you with a free, no-obligation quote.
Approve Your Quote
Once you have approved your quote, we will get to work and will be in touch with you throughout the process to keep you updated on our progress.
We Send You a Moving Checklist
Before your move, we will send you a moving checklist to help make sure that everything is ready. This will include all the details of what needs to be done and when it needs to be done.
Pack Your Boxes and Furniture
Once you have received your moving checklist, it's time to start packing! We recommend packing light and avoiding clutter as much as possible. This will make your move easier and faster.
Receive a Call the Day Before the Move
The day before your move, one of our team members will give you a call to confirm the details and make sure that everything is ready.
Moving Day
Our team will arrive at your house on time on moving day and start packing and loading your belongings. We'll work quickly and efficiently to get everything packed up and transported to your new home or office. Once at your new home or office, our team will unpack everything for you and put it all back together. We'll also dispose of all the packing materials so that you don't have to worry about anything.
It's as easy as that! Contact us today to get started!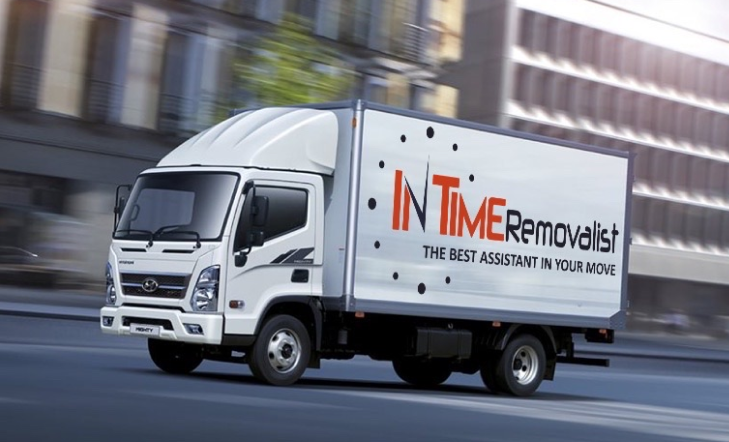 Furniture Removals, Home & Office Moving, Made Easy
Your household furniture, office equipment, and belongings in your home must be handled with care. Moving large furniture present in your home and office is not easy. Whilst being heavy, they also take up a large portion of your move and sometimes also require to be dismantled and assembled again. Thus, you need the services of the best removalists near you in order to make your move as simple and smooth as possible. These moves are often pre-planned. But what if you are running short of time and required to move out immediately? You can avail of our express moving services, where our team will assist in helping you relocate quickly.
Why Choose Us?
There are many reasons why In Time Removalist is the right removalist for you. Here are just a few:
We are highly recommended for being the best removalist in Sydney.
We have years of experience in the industry, and we know how to get the job done right.
We offer comprehensive moving services, including packing and unpacking, loading and unloading, furniture removal, and storage solutions, and we are here to help you get your move done quickly and efficiently.
We always put our customers first and always strive to exceed their expectations.
We do everything we can to make your move as easy and stress-free as possible.
We're committed to providing you with the best possible service at affordable prices.
We have a team of experienced and professional movers who will care for everything for you.
We are fully insured and licensed.
Choose InTime Removalist for All of Your Moving Needs in the Pyrmont and Surrounding Area
We hope that you choose InTime Removalists for your next move. We are the leading removalist company in Pyrmont, and we know how to get the job done right. Whether you are looking for interstate removalists, office removals, furniture removals, or house movers in Sydney, we can handle it all and will go out of our way to meet all your needs. Contact us today for a free, no-obligation quote.
We look forward to hearing from you soon!
Get a free quote now!
InTime Removalist is a top-rated Alexandria removalist company committed to delivering high-quality customer service. Contact us today to find out more information such as fixed or hourly rates based on your moving needs. We make a promise to our customers that we'll always arrive on time and ready to work. Book now or get a free quote.