Are you staying in rented house/Office? Now you are planning to shift new house/ Office? But you have lot of memories in that home or office so you want to hold on those memories with you? You have been looking the best Removalist Company that can provide you with Home moving / Interstate or commercial / office moving in Sydney, Australia. 
Everything right, but most of the customers not yet succeeded in this task still struggle to find the removalists in Sydney. Especially in the Sydney, Melbourne, Australia,. Therefore, they look towards the best Removalist companies in sydney, Sutherland Shire,Australia that can help us to find the Trusted Removalists.
On the additional guidance, deciding the Removalist Companies is a strong pressure. So here we presented some basic ideas to study before choosing Right Removalists.
1. Check their professional License and Insurance
2. Ask for customer testimonials.
3. Professional membership or approved seal
4. Check with their complaints policy
Note: Are you looking to hire the and Affordable Removalists Sydney? Contact us
Now, here is the list of top 10 Removalist companies in that have created value for normal customers and industrial customers and global enterprises by delivering high-quality Removal services over sydney and sutherland. This list is built on in-depth customer study and genuine reviews from the clients.
List of the 10 Removalist Companies in Sydney Australia
1. InTime Removalist
InTime Removalist is one of the Removalist Sydney. We are successfully moved over a million people from the last 30 years, garnering countless customer service excellence awards.We understand the significance of the safe transfer of your possessions. InTime realize the emotional worth associated with one's things can't be traded by new ones. We are Providing a complete range of seamless door-to-door removalist services, delivering stress-free moves for peace of mind. InTime Removalist Delivering helpful, superior customer service throughout your move.
Website: https://www.intimeremovalist.com.au/
Call: 1300 536 161
2. Findamover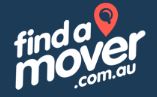 Finding a mover can be hard work. Finding removal companies that actually service your area and the area you are moving to, ringing around trying to get quotes from each business and trying to understand the differences between each quote is time consuming and a waist of your precious time. Find a Mover helps you do all this with ease, without having to even pick up the phone.
Website: https://www.findamover.com.au/
Phone: 1300 486 839
3. Zoom Removalist

When seeking a Sydney removals more people choose to move with the best, ZOOM Removals. In fact over 5,000 Australians trust ZOOM as their moving company each year, and we bring a decade of furniture removal know-how with every team having years of professional experience.
Website: https://www.zoomremovals.com.au
Call: 1300 721 826
4. Aaacityremovalist

AAA City Removalists was built on trust, reliability and hard work. We earned our recognition and growth as a result of not just Moving People, but looking after Communities in need by way of lending a helping hand, through donations or moving the helpless, needy and seniors.
Website: https://www.aaacityremovalist.com.au
Call: 02 97371111
5. Kentremovalsstorage
Kent Removalists in Sydney will take your move from tiring and stressful, to effortlessly easy.Whether you are moving locally, interstate or overseas, our Sydney removals team understands the stresses of moving house. With Kent moving your treasures, you have complete peace of mind that your treasures will arrive safely, securely and on-time.
Website: https://www.kentremovalsstorage.com.au
Call: 1300 709 563
6. Metromovers

MetroMovers Sydney removalist pickup and delivery depots are always close by.
Our removalists near you are experienced, organised and well informed. So when we arrive on time on your big moving day, you can breathe easy because your Sydney move is in our capable, professional hands.
Website: www.metromovers.au
Call: 1300 138 960
7. Optimove

Optimove was founded by removalists with over a decade of experience, tired of other removals companies cutting service and quality, and competing only on price. At Optimove, we're different and provide authentic white-glove moving service. We focus on safety, security, certainty, and value for money rather than substandard service at the lowest price.
Website: https://www.optimove.com.au/
Call:1300 400 874
8. Oneflare

Since 2012 we have been connecting high quality Australian businesses with the customers who need them. With over 300 categories, from plumbers and electricians to pet groomers and interior designers, Oneflare is where your to-do list gets done.
Website: https://www.oneflare.com.au/
Call: 1300 138 827
9. Mymoovers
My Moovers is the most trusted, reliable Removalists Company in Sydney. We have 72 experienced Sydney removalists including 18 dedicated trucks. Just last year, over 3,000 Australians trusted My Moovers as their removalists company of choice. We have been relocating people for many years with a reputation for providing the best services.
Website: https://mymoovers.com.au/
Call: 1300 979 997
10. Hireamover

Rest assured our movers will work in a friendly, professional and timely manner to ensure not only your goods arrive safely, but also to ensure your moving day goes as smooth as possible. Take a moment to read some of our online reviews to see why our removalists are considered some of the .
Website: https://www.hireamover.com.au/
Call: 1300 358 700
Conclusion:
We hope you got a better idea on list of Removalist companies Sydney for removal services. Hereby completing some of the Removalist companies in Sydney 2020. As being the top removalists sydney we proved as the removalist in the list of top 10 removalist companies in Sydney, Australia. If you are looking for removalist services can reach InTime Removalist provide services with affordable costs. Email us: info@intimeremovalist.com.au or Call: 1300 536 161