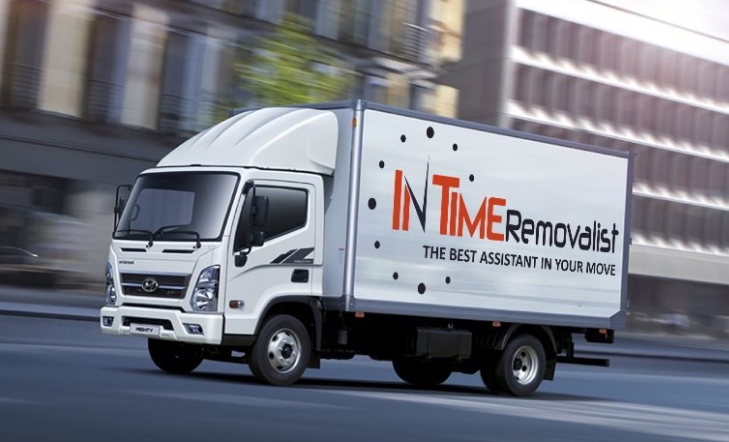 Professional Removalists In Surry Hills — InTime Removalist
Moving into a new house is often expensive, exhausting, and time-consuming. Many homeowners try to mitigate their moving expense by handling everything themselves rather than hiring professional removalists. However, the monetary savings are almost never worth the true cost of handling the entire moving process alone. Moving your entire house worth of belongings to another place is no easy task. It involves packing all items in appropriate packaging materials, sorting them in properly named boxes, and loading them in trucks. You then start unloading, followed by unpacking and organising the entire house again. Unless you have a secret energy source and unlimited time, doing all this on your own is impossible, at least not without injuries, sprains or the breakage of your prized possessions.
In such cases, it becomes highly essential to hire the services of InTime Removalist for your move to or from Surry Hills. InTime Removalist is a top removalist company located near Surry Hills. We are one of the most renowned moving specialists in the entire Sydney area. We offer multiple services, including house moving services, commercial and office moving, express move, labour services, interstate removal services, packing and unpacking services and box shopping. We deliver the finest service to our customers all around. We understand your need to move your items safely, and hence we wrap all the furniture and your belongings with high quality material for utmost protection. The packing materials that we use are of the highest quality, ensuring we can provide precisely what is required to safeguard your belongings and fragile items on the move.
Removal Services Available
Looking to move homes or offices throughout the state? We can help you with the following:
Packing & unpacking of belongings
Loading the moving truck with your items
Delivering your belonging promptly to your new home or office
Protecting your belongings by wrapping them in protective materials
Offer express moving for last-minute moves
Commercial moving services for office removals
House moving service
Interstate moving services
Furniture removers can disassemble & reassemble furniture
It's not easy moving on your own, especially when trying to juggle your other responsibilities like work, school, and family obligations. Let us make your life easier and worry-free by taking care of the heavy lifting, wrapping, and packing so you can focus on what matters most in your life distraction-free.
The most remarkable aspect of our business is that we are fully licensed and insured. Over the course of our firm, we have successfully relocated thousands of houses and offices. Our competent and knowledgeable team of professional removalists is unmatched in this industry. No matter the service you require, we always do our work by the deadline. Our removalists are not only punctual but also dependable, trustworthy, and courteous. InTime Removalist always moves quickly and carefully while using the appropriate vehicle. We provide moving services around Sydney and make sure that all your possessions and belongings are safe.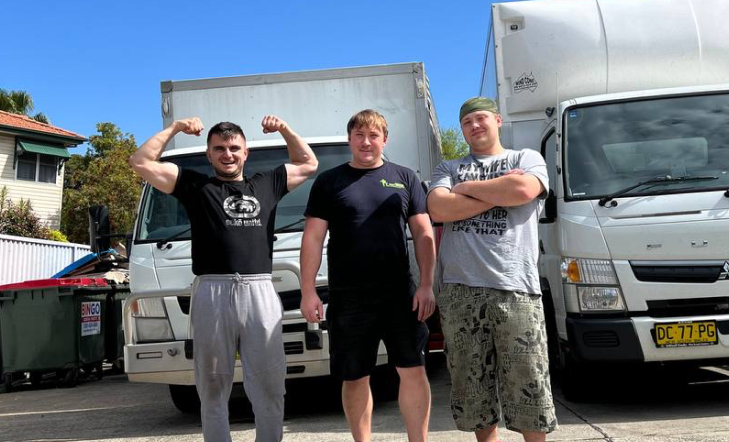 Let's discuss in detail why you should trust our removalists for your move in Surry Hills
1. We are quick!
If you decide to move your home to or from Surry Hills by yourself, it will take you many days or even weeks to finish your task. It is most likely going to take longer than you are expecting between the packing & unpacking,sorting, organising, and then the move itself. The move can drag on forever, or at least feel like it because of your inexperience and lack of appropriate equipment. On the other hand, professional removalists know how to move efficiently and quickly, and they're focused completely on your move. Our top-notch professional removalists will work according to your schedule and you will get to decide how each part of the moving process will be done. Depending on the amount of possessions you need to move, our removalists will get it all done quickly and smoothly without you having to lift a finger.
2. We protect your belongings!
When you're moving a ton of your belongings in a short period of time, there's a risk that some of your possessions will get damaged or even break. You might run into a door frame and break a chair leg, or you could accidentally drop a box filled with fragile and delicate items onto the floor. Our experienced removalists know the best ways to move large amounts of your possessions without breaking anything. They always treat items marked as "fragile" with special care and a lot of precaution, and they also have proper materials to wrap up bigger items like furniture and televisions to protect them from potential damage. Plus, our professional removalists have the appropriate equipment required to move huge items properly. If you decide to move by yourself, you'll have to rent these tools on your own.
3. We help you save time and money!
It is a fact that moving is not a walk in the park. It is back-breaking labour, and there's a seemingly boundless list of tasks to finish. So why not hire someone who excels at it to do it for you? Think of how much work you could do while our professional removalists are hard at work moving for you. You can simply enjoy the entire moving process with your family and loved ones by properly saying goodbye to your current neighbours, exploring the new neighbourhood, and completing last-minute cleaning tasks. All of these options sound a whole lot better than carrying boxes and heavy furniture into a moving truck.
Contact InTime Removalist at 1300 536 161 to hire our removalists for a smooth and efficient move near Surry Hills!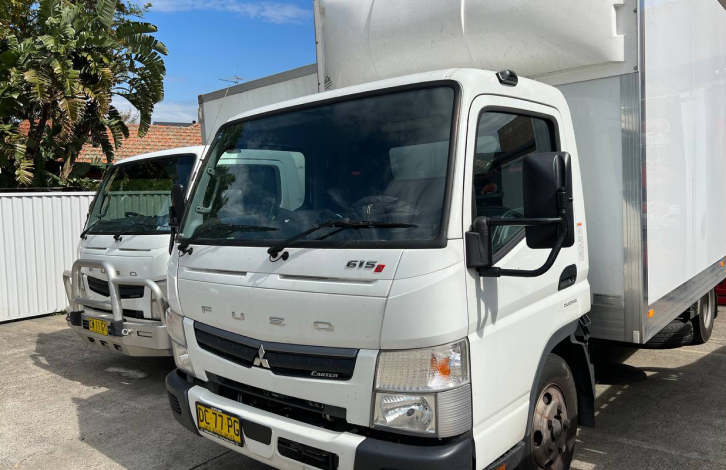 InTime Removalist will assign an on-move director to oversee all the packing and moving work in your home
InTime Removalist will assign an on-move director to oversee all the packing and moving work in your home. The on-move director will be responsible for ensuring your belongings are packed and moved safely and securely, while you review the final quote before signing off on the move.
On-move directors are trained to handle delicate goods such as antiques, fine art, electronics, fragile items or anything else that needs special care during the move. They also have experience with international moves where they can ensure your belongings get to their destination safely and securely. This service is designed for people who want to make sure their belongings get packed and moved in time but don't have time themselves to do it themselves – such as when they're travelling or staying in a hotel.
InTime Removalist are fully licensed & insuredhome
InTime Removalist is a fully licensed and insured business with a team of professional removalists that can help you move from one location to another. Ours is an Australian company that provides removal services for both residential and commercial clients in on the North Shore, Sydney. We have been in the removals industry for many years now and we offer a range of services such as moving, packing, transportation, express packing, etc.
We have a large fleet of vehicles and excellent moving staff. We use all of our resources to provide customers with the most reliable, efficient, and cost-effective service.
Commercial moving & office relocation services in the Northern Suburbs
InTime Removalist offers commercial moving & office relocation services in the Northern Suburbs. We are a local removalist company who have been serving the Northern Suburbs with a professional, reliable and safe service.

When you need to relocate your business or office, our team will help you find the best service that suits your needs. Whether it's relocating offices, small office units or other commercial spaces, we will take care of all aspects of your move including packing, loading, unloading, unpacking and dismantling furniture.
We also offer interstate moving services in Australia
Moving interstate is a daunting task for many people, but we make it easier with our interstate moving services. We help you move to and from Sydney, Canberra, Melbourne, Adelaide, Brisbane, Perth, Darwin etc. Our interstate moving company has a team of trained movers that will help you pack and move your belongings. Call our number to get a free quote or contact us online to learn more about our services.
Buy box supplies, packing supplies at the InTime Removalist box shop
InTime Removalist is a removalist company that also provides packing supplies, box supplies and other packing services on the North Shore, Sydney. We have a range of packing supplies, including boxes, tape, bubble wrap, and more. Contact us now to buy packing supplies online!
Get a free quote now!
InTime Removalist is a top-rated Alexandria removalist company committed to delivering high-quality customer service. Contact us today to find out more information such as fixed or hourly rates based on your moving needs. We make a promise to our customers that we'll always arrive on time and ready to work. Book now or get a free quote.