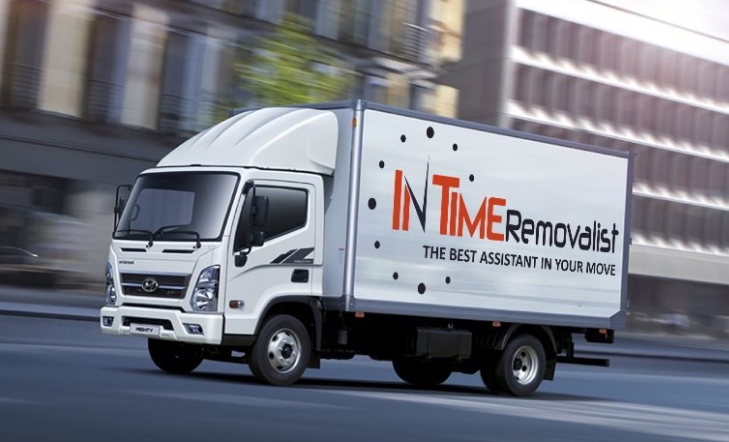 Hire InTime Removalist packers & movers in Sydney CBD
If your moving day is drawing near, it's likely to cause you already a lot of stress. Even if you set aside time to wrap things up and prepare to move your items, it's exhausting to plan a move while also simultaneously keeping up with your other responsibilities. As a result, you must consider hiring professional removalists instead of carrying out the entire move yourself. What better option than hiring InTime Removalist?
InTime Removalist is a reputed removalist firm based in Sydney and is one of the most renowned moving specialists in Sydney CBD and other nearby suburbs. Our removalists provide many services, including house moving services, commercial and office moving, express moving, labour services, interstate removal services, packing and unpacking services and box shopping. It doesn't matter if you have heavy furniture to move. Our furniture removalists are there to help you out. We completely understand how important it is to move your possessions safely, and hence we thoroughly wrap all the furniture with great care. Moreover, if you plan to move commercial place as well, our office movers are there to help you out. To ensure that your belongings are kept safe, we ensure that the packing materials used are of the highest quality.
Removal Services Available
Looking to move homes or offices throughout the state? We can help you with the following:
Packing & unpacking of belongings
Loading the moving truck with your items
Delivering your belonging promptly to your new home or office
Protecting your belongings by wrapping them in protective materials
Offer express moving for last-minute moves
Commercial moving services for office removals
House moving service
Interstate moving services
Furniture removers can disassemble & reassemble furniture
It's not easy moving on your own, especially when trying to juggle your other responsibilities like work, school, and family obligations. Let us make your life easier and worry-free by taking care of the heavy lifting, wrapping, and packing so you can focus on what matters most in your life distraction-free.
Our packers and movers make the job of moving your homes and offices easier. We have an excellent team of professionals who are experienced and highly skilled in this field. Regardless of the service you ask for, we always complete our tasks on time. Moving is not an activity people usually enjoy because it requires a lot of work and takes time. You have to be very cautious because a small mistake can end up causing tons of stress. There are mainly two options when you want to move: hiring professional removalists or doing it yourself. Some people decide to carry out the move themselves because they want to save money. This is not a wise idea because most people end up paying it in the end in one way or another. There is nothing better than leaving the work to professional cheap removalists who have the proper tools and experience to carry out the moving process in Sydney CBD..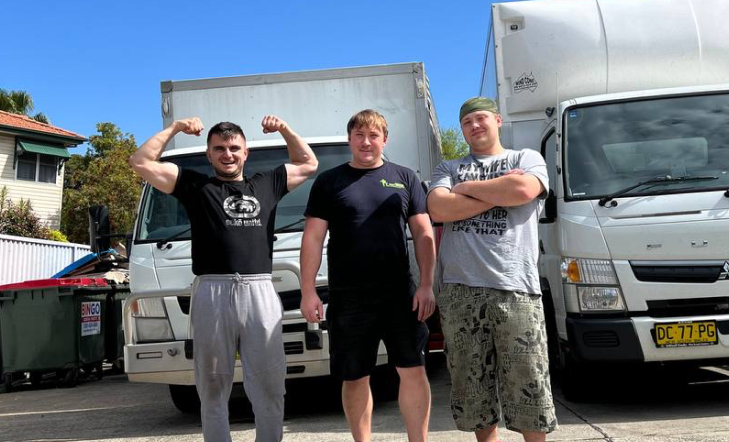 Why choosing our removalists in Sydney CBD is the best option
1. They work at great speed!
Instead of hiring our professional removalists, if you decide to carry out the moving tasks on your own, it will take several days or weeks to complete them. Preparing a list of goods can take more time out of your day than you have imagined. Packaging all household or office goods without a professional like InTime Removalist can be extremely time-consuming.
Regarding our professional cheap removalists, who have experience in organising, packaging, and moving, it will be a wise idea. Our furniture removalists are very well known for the removal of goods to the destination place or office. Also, we have the proper equipment and tools to carry out the move quickly and efficiently. Our office removalists are extremely skilled in packing office items into respective packing materials. So, you can save all your time trying to find all the necessary things and leave it all up to our office movers.
2. Your belongings are kept safe by our packers & movers!
While moving your belongings from your current house to a new one, there are so many ways to potentially damage some of your belongings, breaking glass items or pressing on smooth items. There is also the risk of dropping some boxes while carrying them out of the house or while moving them to vehicles. Moreover, Our packers and movers have all equipment to lift heavy furniture without risking injuries or breakage. They are experts in packing items, loading them on the vehicle, and moving out all the items to your new place or office. All these come at a cheap and affordable price. Our removalists services are cheap and we use materials that can effectively protect glass items. We will pack your possessions properly to prevent your items from damaging or losing any items while moving.
3. Office and Furniture moving made easy by our removalists
Moving your office is again not an easy task. There are large numbers of things that need to be moved, like heavy furniture, desks, devices and more. These things, when they are being moved, will require utmost safety and care. Our office removalists are well-trained to carry out your commercial space moving to or from Sydney CBD.. So, if you plan to relocate your office, then get in touch with our office movers.
4. We have all the necessary equipments
Our expert removalists come up with all the necessary packing material, equipment and tools. We have small to big equipment required to lift things safely. If you have decided to move on your own, you put yourself at risk of getting injured by heavy items. Our cheap removalist uses a trolley to shift goods from your home to the transporting truck or van. So it is not required to move all your stuff by lifting them. Our removalists shift things one by one to the transporting truck.
Contact us at 1300 536 161 to hire our cheap removalist near Sydney CBD! We offer free quotes and you won't be disappointed!
InTime Removalist is a top-rated Alexandria removalist company committed to delivering high-quality customer service. Contact us today to find out more information such as fixed or hourly rates based on your moving needs. We make a promise to our customers that we'll always arrive on time and ready to work. Book now or get a free quote.