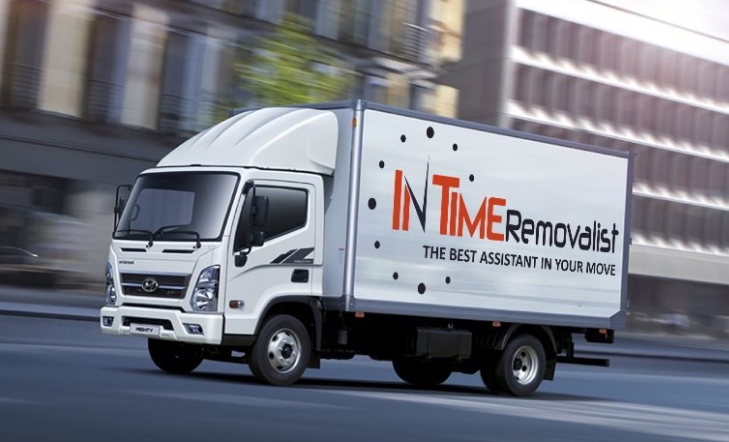 Avail Expert Removalists Services In Waterloo!
When it comes to moving homes in Balmain, the first thing that comes to your mind is whether you should attempt a DIY move or hire professional removalists like InTime Removalist. Some people decide to relocate on their own to save some bucks, but this approach can backfire really badly. When you are moving, you have to deal simultaneously with many responsibilities like packing, utility arrangement, document editing, etc., which might lead to great chaos on the moving day. Moreover, when you opt to execute the entire move yourself, the chances of breaking your valuable items and getting injured also shoot up.
Therefore, hiring professional removalists in Waterloo is only sensible because they will assist you in innumerable ways. As a result, the moving process becomes way easier for you. If you wonder why you need to hire professional removalists in Waterloo, then you should know about the advantages they bring to the table.
Intime Removalist is a removalist company located near Waterloo. We are one of the top moving specialists in the entire NSW. We provide a plethora of services, including house moving services, commercial and office moving, express move, labour services, interstate removal services, packing and unpacking services and box shopping. Our moving services expand to a large number of suburbs in Sydney and your belongings are always safer with us during the move. The packing materials that we utilise are of the highest quality, ensuring we can provide precisely what is required to safeguard your possessions and delicate items on the move. Having helped thousands of families and businesses move their homes and offices, we know we have the required skills and expertise for this job.
Removal Services Available
Looking to move homes or offices throughout the state? We can help you with the following:
Packing & unpacking of belongings
Loading the moving truck with your items
Delivering your belonging promptly to your new home or office
Protecting your belongings by wrapping them in protective materials
Offer express moving for last-minute moves
Commercial moving services for office removals
House moving service
Interstate moving services
Furniture removers can disassemble & reassemble furniture
It's not easy moving on your own, especially when trying to juggle your other responsibilities like work, school, and family obligations. Let us make your life easier and worry-free by taking care of the heavy lifting, wrapping, and packing so you can focus on what matters most in your life distraction-free.
What makes us different from the rest?
InTime Removalist has an excellent team of professionals who are highly skilled and experienced in this field. Regardless of the service you ask for, we always deliver our tasks on time. Aside from being punctual, our team is also reliable, trustworthy and friendly. Our special feature is that we are fully insured and licensed. We understand your need to move your possessions safely, and hence we wrap all the furniture for utmost protection. We always pick the right vehicle for moving, and we move fast and with great care. We deliver the finest service at significantly competitive rates. As one of the top moving companies in Australia, our excellent team will assist you to move to or within Sydney safely and effectively.
It's a common fact that moving can be a hugely exciting event in one's life, but it can also come with stress. A large amount of stress can be generated from the packing and removals process. Fortunately, there's professional help available. You don't have to struggle with shifting everything with just a friend or two to help. Turn to a skilled moving company like us with years of experience in packing and transporting all types of items from your old home to a new one. Once you've booked our services, our professional removalists will take care of your move and you can spend your time in the lead up to the move getting excited about your new house in Waterloo.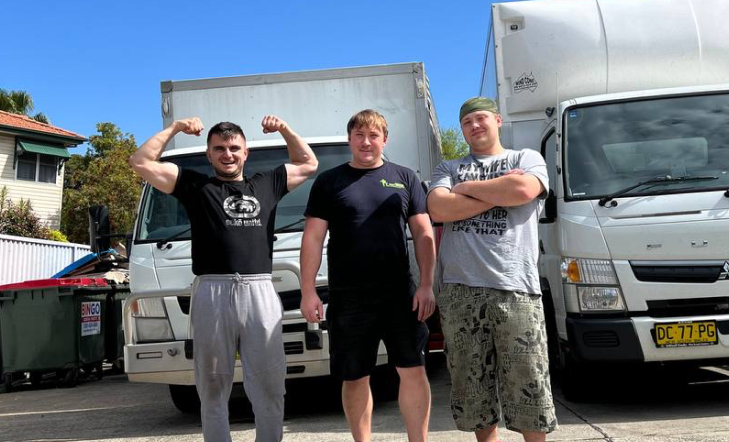 Let's discuss why you should hire our removalists near Waterloo
1. Insured
If you decide to move without any professional help, you are required to check that your insurance covers any potential damage to any of your assets. One of the several benefits of hiring our professional removalists is that we already have insurance. This gives you peace of mind that you're protected and secure in case of any accidents or damage along the way.
2. Organised
Keeping everything organised and arranged in a proper manner might be difficult when there are a lot of things to pack and move. However, for a stress-free move, packing your possessions is necessary. People choose our removalists because we can pack things in an organised manner using our expertise and experience of many years.
3. High-quality packing
Packing is the most difficult part of the entire moving process, especially when it comes to packing delicate and fragile items. Moving these belongings from one location to another can be extremely distressing. Our removalists will pack them properly with high-quality packing materials to move them safely. They have experience in handling and packing such objects and executing the move efficiently. InTime Removalist will also load and carry your belongings with the utmost care, allowing you to experience a stress-free move.
4. Advanced equipment
One of the most compelling reasons to hire our certified removalists in Waterloo is that we use cutting-edge tools and equipment. Many people decide to move on their own, but they confront many challenges when it comes to loading and unloading their items into the truck. They end up damaging their costly furniture. Our professional removalists use a number of packing tools & equipment to load all your belongings.
Contact us at 1300 536 161 to hire our removalists near Waterloo.
InTime Removalist is a top-rated Alexandria removalist company committed to delivering high-quality customer service. Contact us today to find out more information such as fixed or hourly rates based on your moving needs. We make a promise to our customers that we'll always arrive on time and ready to work. Book now or get a free quote.